English name: Sea Scallop
Popular name: Scallop.
Origin and production period:
Northeastern United States, Alaska.
Introduction:

The northeast coast of the United States is one of the largest scallop producing areas in the world, where a large number of giant scallops (Placopecten magellani-cus) are produced. The scallops grow along the sea floor from the Newfoundland Province of Canada to the continental shelf of North Carolina, USA. The average amount of scallops harvested is about 15 grams but sometimes it is as high as 45 grams.
American scallops are harvested by large-scale fishing vessels (about 30 to 40 meters in length) using submarine fishing nets. The so-called scallop meat, which is actually the scallop's introversion muscle, was obtained after shelling at sea. Although some fishing vessels freeze frozen scallops (usually 2.26 kilograms) on board, most scallops are freshly delivered to the scallop processing plants in Massaburi and Virginia. Fishing vessels carrying fresh scallops usually stay at sea for 10 to 14 days.
In the early 1990s, the scallops caught in the United States peaked at 180,000 tons (live weight). However, in recent years, catches have dropped significantly due to the implementation of product resource protection measures. These protection measures seem to have achieved results. Some areas that prohibit scalloping for up to 4 years have produced large scallops after reopening in 1999. In the long-term, American scallop resources are expected to produce about 80,000 tons per year.
Most American fishermen use sodium polyphosphate to treat harvested scallop meat, a widely used food additive that is used to keep food moist. However, this additive can be abused to increase the scallop moisture accumulation. For this reason, the US National Food and Drug Administration (FDA) stipulates that any scallop whose water content exceeds must be marked (water injection product). Although the water content of the scallop varies from year to year, it is usually kept between 76-80%.
A current trend in the scallop industry is to sell more "dry" scallops, ie scallops that are not treated with sodium polyphosphate. More fishing vessels have changed the way they operate, scallops are directly frozen at sea, and most of the fishing vessels produce dried scallops. Although the vast majority of scallops are consumed in the United States, there is an increasing demand for frozen scallops at sea in the Asian market. Dry scallops are usually 20% more expensive than scallops of the same size.
American fishermen can fish scallops all year round, but fishing peaks in the spring and summer, and this is the lowest season for scallops in the middle of the year. Under the current management structure, scallop fishing boats stay at sea for a certain period of time. In good weather, fishermen can catch more scallops. Most fishing vessels perform fishing operations as long as possible before the stormy season in autumn and winter.
Alaskan fishermen produce a small amount of Patiotecten caurinus each year. This scallop is frozen at sea by hand and is the best in scallops. This scallop averages 10 to 20 grams of meat per animal.
Sales Recommendations The United States is a scallop producer in China and can provide high quality scallop products, especially offshore frozen products.
Product Description American Scallops
Scientific name (scientific nomenclature): North American scallops: Placopecten magellanicus wind directional fan Patinopecten caurinus
Common name (market name): scallops Individual size: 10 to 45 grams of scallop (flesh) Yield: Whole to scallop meat (scallop): 10-12% on average
The main products: Frozen: scallop meat, frozen and frozen storage treatment: frozen scallop meat preservation period of about 9 months; frozen products can be preserved for 6 months taste: Moderate texture: delicate nutritional indicators (per 100 grams)
Calories: 88 kcal Protein: 16.8g Fat: 0.76g Cholesterol: 33mg Omega-3: 0.2g Sodium Salt: 161mg Major Origin: Northeastern Alaska, Alaska Main Mode of Fishing: Scooping Nets Average Year of the United States Yield: 80,000 tons (live weight)
Fishing Season: Throughout the year, from April to September, identify fishing peaks:
Strong odor scallops have a slippery feel, excessive use of polyphosphates, iodine, or acid rot suggestive of low quality products
5' width plastic woven bale net for Bale Machine.
High UV-resistance can protect silage bale safe under any weather outdoors.
Strong tear resistance can stop breaking during bale procedure.
Different size PE woven net can be suitable for different bale machine, no matter big or small size.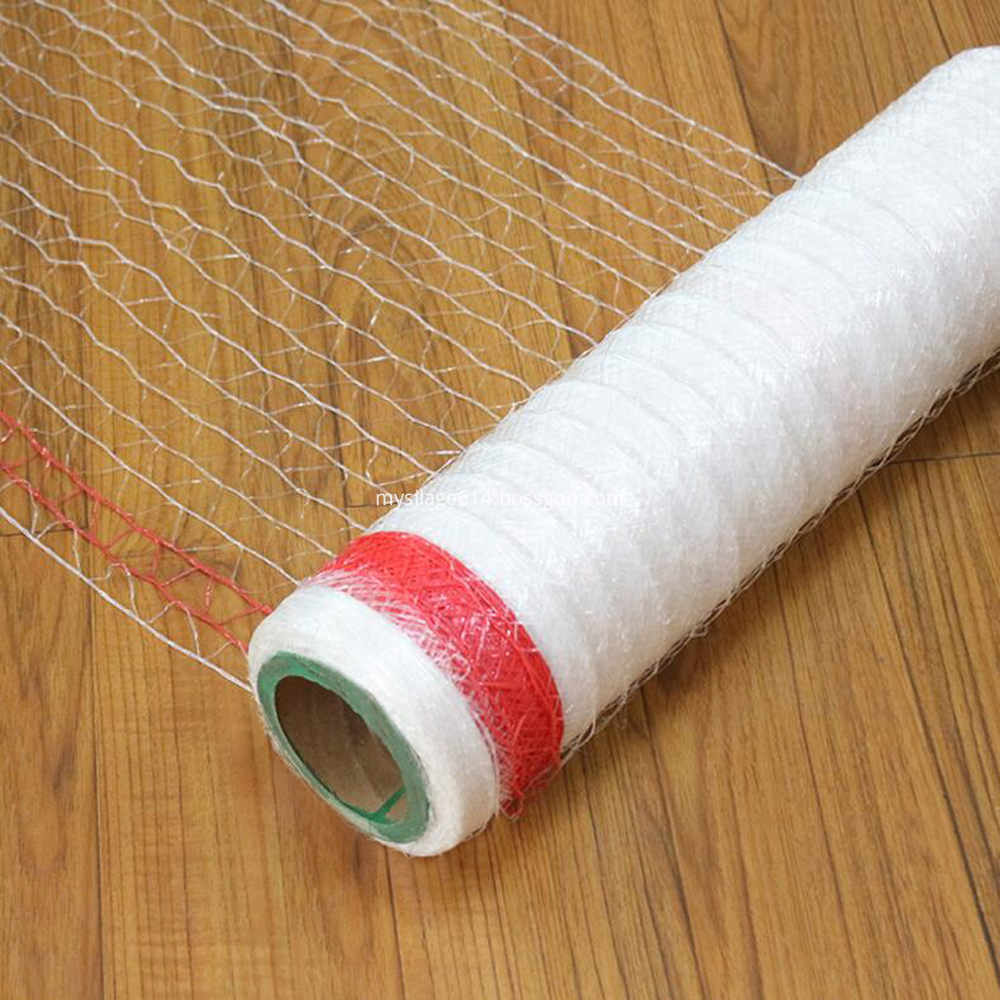 baler used bale wrap, bale machine used wrapping net, 1.50m Width Bale Wrap Netting
Zibo Maoyang Industry and Trading Co.,ltd , http://www.mysilage.com