Model NO.:

As required

Feature:

Disposable

Ethylene Oxide Sterilization:

Ethylene Oxide Sterilization

Group:

All

Medical Devices Ad. Approval No.:

20130059

Medical Devices Reg./Record No.:

20142640202

Ply:

4ply, 6ply, 8ply, 12ply etc

Feature2:

with Blue Loop and X-ray Detectable Line

Transport Package:

5PCS/Bundle/Double Wrapped

Origin:

China(Mainland), Jiangxi
Material:

100% Cotton

Certification:

CE, ISO13485, SGS

Application:

Hospital

Logo Printing:

With Logo Printing

Medical Device Regulatory Type:

a

Mesh:

19X15, 24X20, 28X24, 30X20, etc

Features:

Prewashed

Trademark:

OEM

Specification:

35cmx35cm-12ply

HS Code:

6307900000
Product description:
1) ISO 13485 & CE factory audit. 
2) Made from 100% cotton gauze 
3) With or without x-ray detectable thread
Prewashed absorbent lap sponge 35cmx35cm-12ply :
Lap sponge are offered to O.R team for absorbing blood and exudates or for cleaning wound. It can prevent the wound from being effect. Our laparotomy sponges are sewn and cross-stitched. The producing process is in one million step purified workshop.
Specification:
1.100%cotton yarn
2. The sterilization has two types: Gamma Ray, ETO
3. Absorbency =3-5s, whiteness =80% A
4.Soft and higher of absorbency with 100% all natural cotton.
5.Mesh of 13,17,20thereads/cm2
6.with or without X-ray detectable threads/tapes
7.with or without cotton loop(blue loop)
8.pre-washed or non-washed/sterile or non-sterile
9.Validity:5years for sterile , 3years for non-sterile
 For non sterile packing:
| | | |
| --- | --- | --- |
| SIZE  (for40's, 17threads) | CARTON  SIZE | Quantity (50pcs/pack) |
| 30x30cm-4ply | 62x32x38cm | 1600pcs |
| 30x30cm-6ply | 62x32x26cm | 800pcs |
| 30x30cm-8ply | 62x32x36cm | 800pcs |
| 30x30cm-12ply | 62x32x50cm | 800pcs |
| 45x45cm-4ply | 62x25x50cm | 800pcs |
| 45x45cm-6ply | 62x25x36cm | 400pcs |
| 45x45cm-8ply | 62x25x50cm | 400pcs |
| 45x45cm-12ply | 62x25x62cm | 400pcs |
 For sterile packing:
| | | |
| --- | --- | --- |
| SIZE  (for40's, 17threads) | CARTON  SIZE | Quantity (5pcs/pack)           |
| 30cmx30cm-4ply | 46x25x42cm | 80packs  |
| 30cmx30cm-6ply               | 46x25x26cm | 40packs |
| 30cmx30cm-8ply | 46x25x36cm  | 40packs |
| 30cmx30cm-12ply | 46x28x50cm | 40packs  |
| 45cmx45cm-4ply | 46x28x52cm | 80packs |
| 45cmx45cm-6ply | 46x28x36cm | 40packs |
| 45cmx45cm-8ply | 46x31x50cm | 40packs |
| 45cmx45cm-12ply | 46x31x62cm | 40packs |
Delivery date:30-45 days after receiving 30% deposit.
Our Advantage and Service:
1. CE. SGS. ISO Cerficated
2. One-stop service: Excellent disposable medical products, personal protection equipments.
3. Welcome any OEM requirements.
4. Qualified products, 100% new brand material, safe and sanitary.
5. Offered free samples.
6. Professional shipping service if necessary.
7. Full Series after sales service system
 
Sample Policy:
1. Sample according to your specifications. Sampling time: 5days.
2. Existing samples sampling time: 1-2days
3 Â Make mass production after your confirm the sample.
4. Samples are free, freight would be collect.
If you have interest of our products,please contact me with no heistate.We are sure any inquiry from you will get our prompt reply.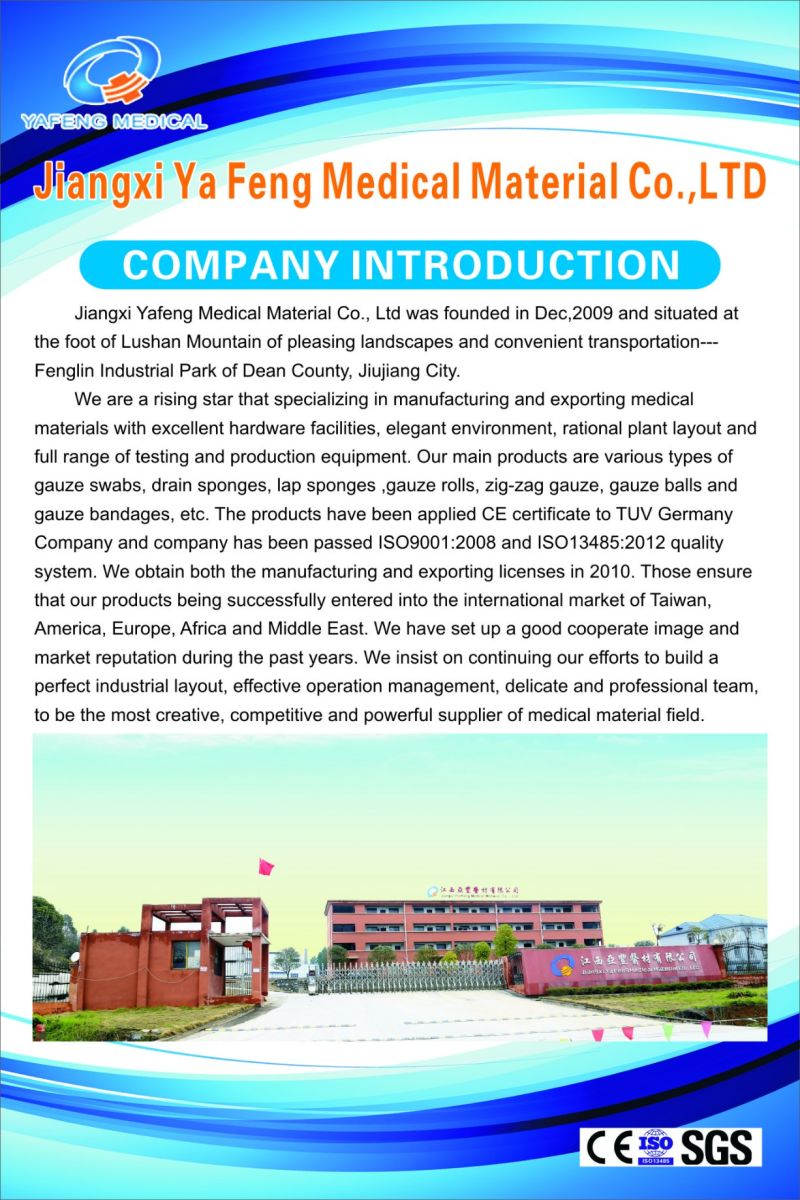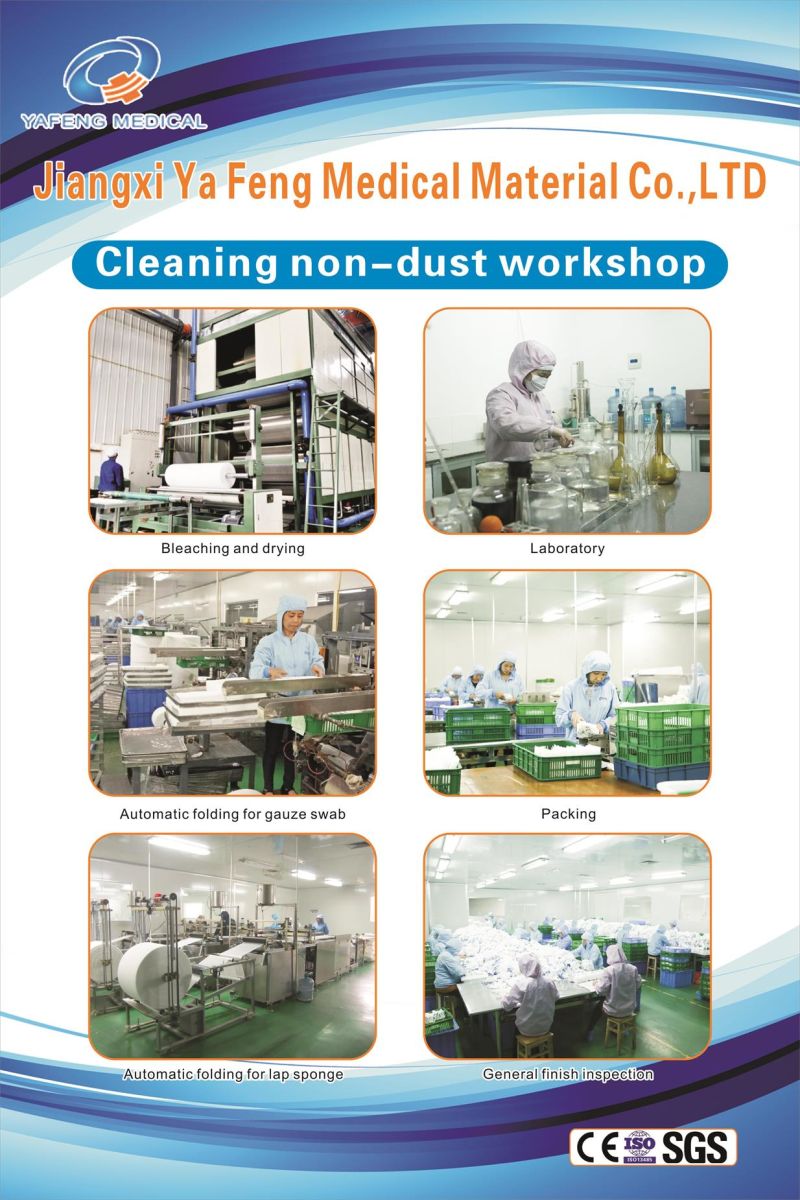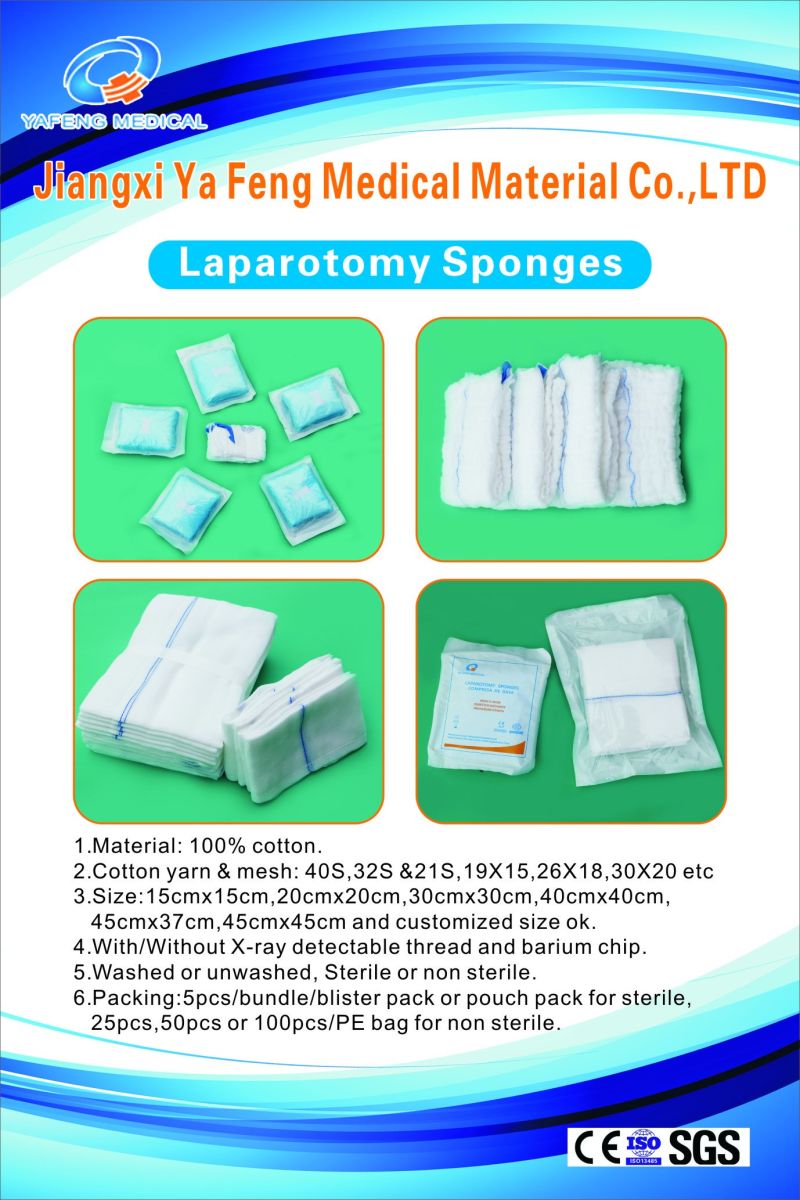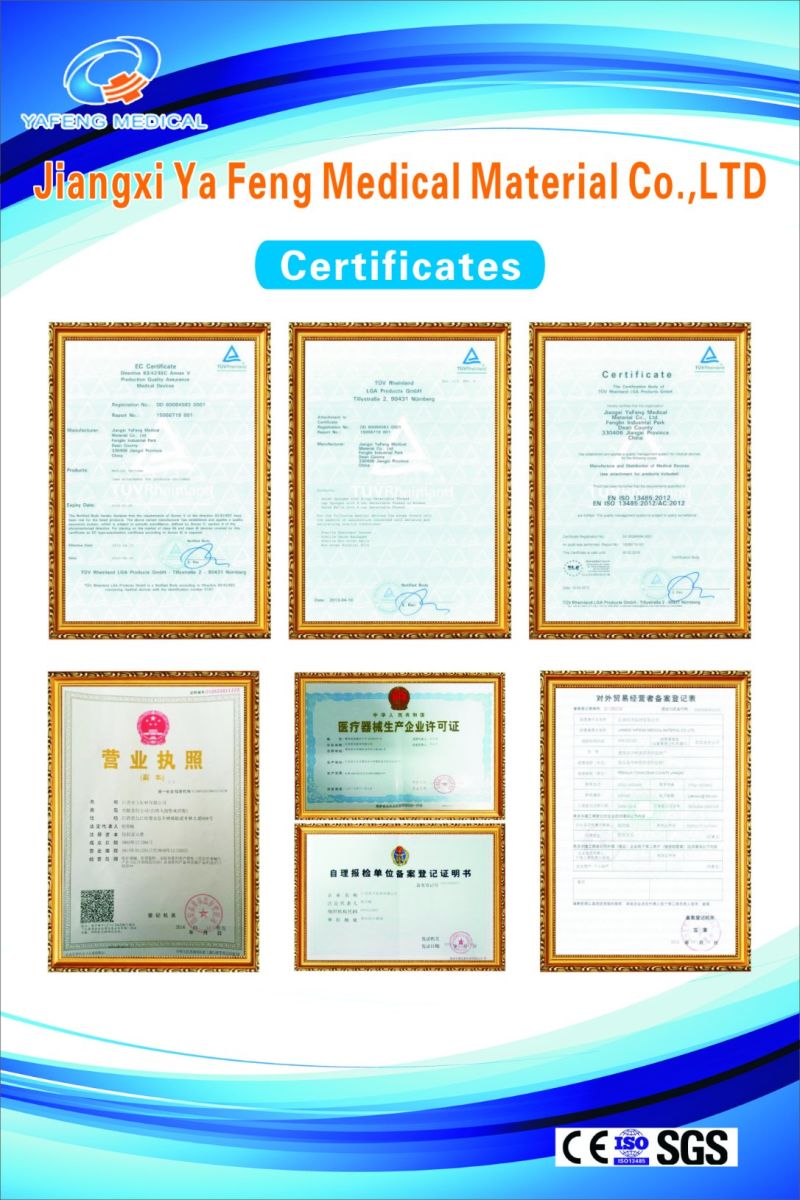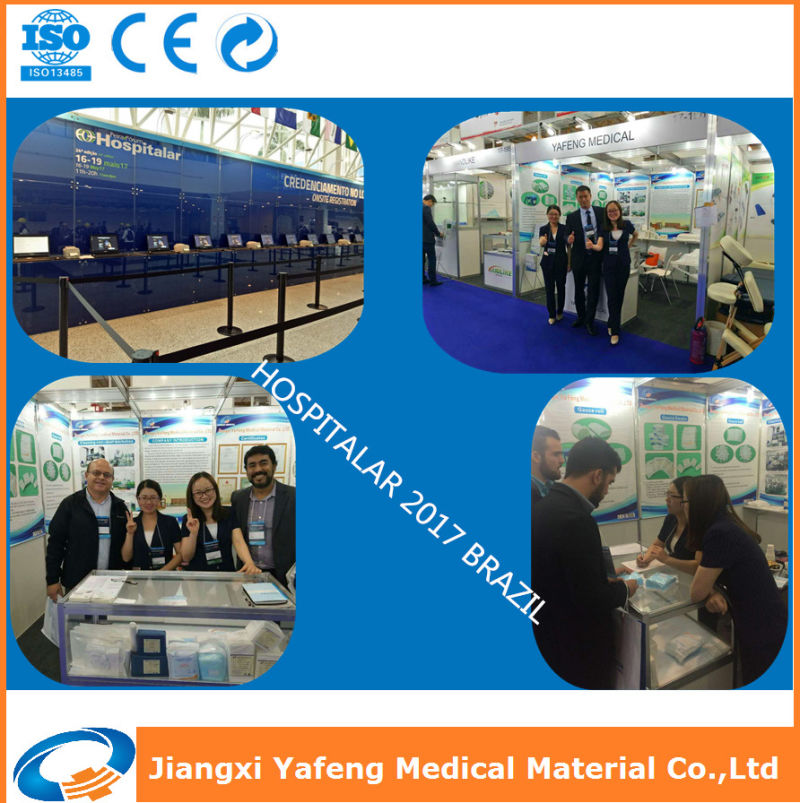 Ganoderma Extract (Ganoderma Lucidum extract/Reishi mushroom extract) is extracted from top-graded organic shell-broken Ganoderma Lucidum spore powder using advanced modern technology. Spores are the seeds of Ganoderma Lucidum. When it matures, the spores are released from the mushroom cap. They are also where most of the nutrients of Ganoderma Lucidum are contained. In order to allow the nutrients inside the spore powder to be fully absorbed by human body, we used a patented technology called low temperature physical shell-breaking technology to crack the cell wall of Ganoderma Lucidum spore powder.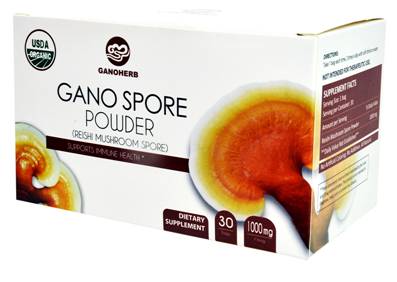 The Ganoderma we used for this product comes from our self-built organic Ganoderma farm at Mt. Wuyi. Both the farm and the GMP workshop have acquired organic certifications from 4 countries and regions including Chinese, Japan, the US, and the EU. We do not use any type of herbicide, pesticide, or chemical fertilizer during the whole cultivation process, delivering the best and safest product to our customers.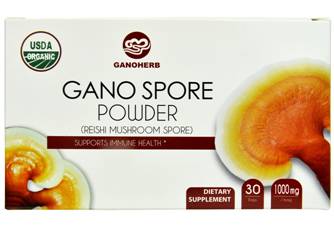 By using extraction technology, we can increase the concentration of Ganoderma polysaccharides and triterpenes in the product. Reishi Mushroom Powder polysaccharides and triterpenes both work together to enhance human's immune system, fighting against diseases and infections. Also, Ganoderma can help protect the liver, increase sleep quality as well as relive stress.
Ganoderma Extract
Ganoderma Extract,Reishi Spore Powder,Ganoderma Lucidum Powder,Ganoderma Lucidum
Ganoherb International Inc. , http://www.ganoherb.us