(1) Rabbit manure is a high-quality organic fertilizer. A mature rabbit can compost 100 kilograms a year. Nitrogen, phosphorus, and potassium are more abundant than cattle, pigs, sheep, and chickens. Each 100 kg of rabbit excrement is equivalent to 10.85 kg of ammonium sulfate, 10.09 kg of superphosphate and 1.79 kg of potassium sulfate. See the table:
category
Nitrogen (%) Phosphorus (%) Potassium (%)
Every 500 kg of rabbit excrement is equivalent to
Ammonium sulfate (kg) Superphosphate (kg) Potassium sulfate (kg) Rabbit manure 2.3 2.3 0.8 54.24 50.45 8.93 Pig manure 0.6 0.4 0.4 14.15 8.80 4.46 Cow manure 0.3 0.3 0.2 7.07 6.58 2.23 Sheep manure 0.7 0.5 0.3 16.75 10.98 3.35 Chicken manure 1.5 0.8 0.5 35.46 17.55 5.60

Processing and utilization of rabbit feces: rabbit feces, urea in urine, NH3, and potassium, phosphorus, etc. can all be used, and can be absorbed and utilized by plants. However, the undigested protein in the feces needs to be "decayed" before the plants can absorb it. Composting is a method. It is also a method to store in the "commodity pit" for several days. When handling, it is necessary to pay attention to cooling, sealing and reducing the volatilization of nitrogen in order to maintain the fertilizer efficiency. Undigested crude fiber in rabbit feces, although not fertilized, has an effect on soil structure improvement.

(b) Rabbit internal organs:
1, gall: rabbit gall has a role similar to bear bile, it can be used to make sodium cholate tablets. Sodium cholate tablet is a kind of gallbladder medicine, which is beneficial to the digestion and absorption of fat and has a special curative effect on bile deficiency, dyspepsia or cholecystitis.

2, placenta: can be processed into rabbit placental powder or fetal cells, is a good tonic, can be widely used in neurasthenia, dysplasia, frailty and other diseases.

3. Liver: Rabbit liver is not only delicious and delicious food, but also can be used to make Ganning Tablets. It has special curative effect for chronic hepatitis, liver cirrhosis, hepatic osteoporosis and psoriasis. It can also be used for hepatic heart syndrome and toxicity. And no yellow gallbladder liver and gallbladder disease damage such as pregnancy poisoning treatment.

4. Blood: It has the function of "cooling blood, promoting blood circulation, relieving fever in the fetus, and giving birth to easy production". It can cure heart-ache disease; rabbit blood can be made into rabbit blood meal after fermentation and drying, and the extraction rate can reach 77%. Rabbit blood meal is rich in nutrients, including 495% of crude protein, 083% of fat, and 24% of soluble nitrogen-free substances. Crude fiber 5%, ash 498%. Serum and serum antigens can also be extracted from rabbit blood.

(3) Leftovers: The rabbits' post-mortem waste can be used as animal feed to solve animal protein sources.
Electric Hydraulic Operating Table
1. Import hydraulic system
2. Memory sponge mattress
3. Electric Longitudinal displacement ≥350mm
4. Tabletop is X-ray available
5. Optional Carbon fiber bed panel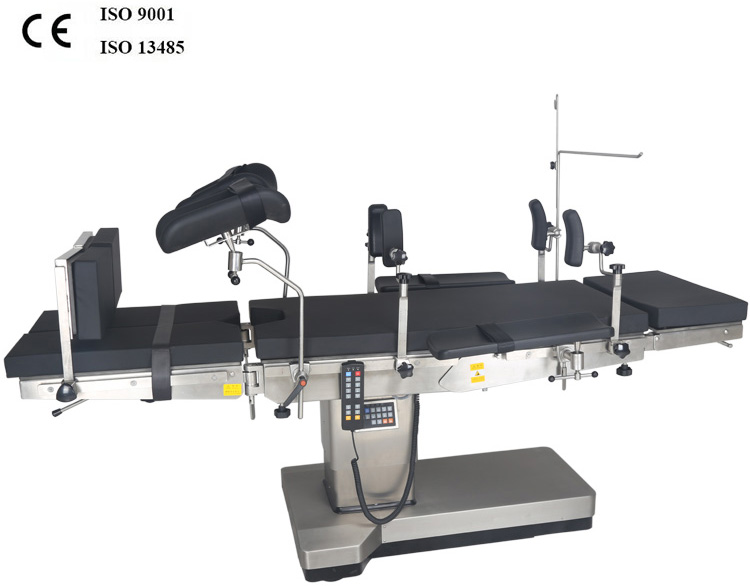 The Hydraulic system adopts imported integrated type components, imported motor and solenoid valve, stable performance.
The Operating Table uses wired mini touch controller.
Pillar base cover all 304 stainless steel, anticorrosion, easy to clean and durable.
Taiwan stainless steel structure, easy to use, safe and stable.
Accessories are removable.
The Multi function medical operating table is suitable for comprehensive surgical operations like thoracic surgery, abdominal surgery, brain
surgery, eye surgery, ENT, gynaecology and obstetrics, urology surgery, orthopedics surgery and other general purpose.
More Images: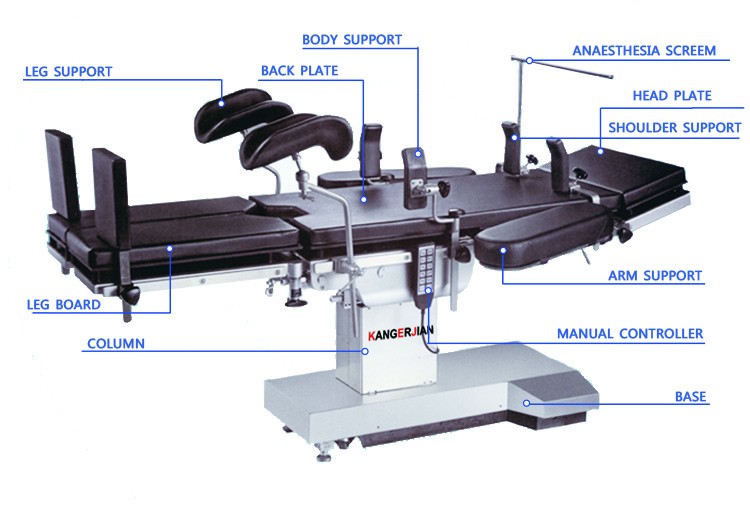 The brief medical operating table without accessories installed on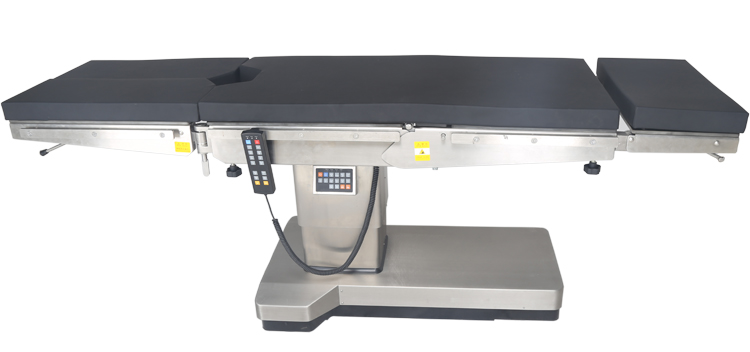 The whole set Surgical Operation Table with all related Accessories intalled on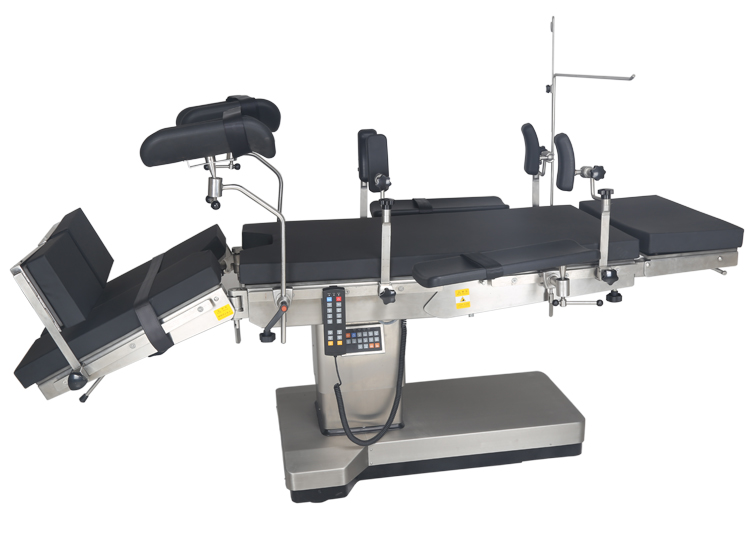 Certificates:

Certificates of CE, ISO9001, ISO13485 and CFDA are approved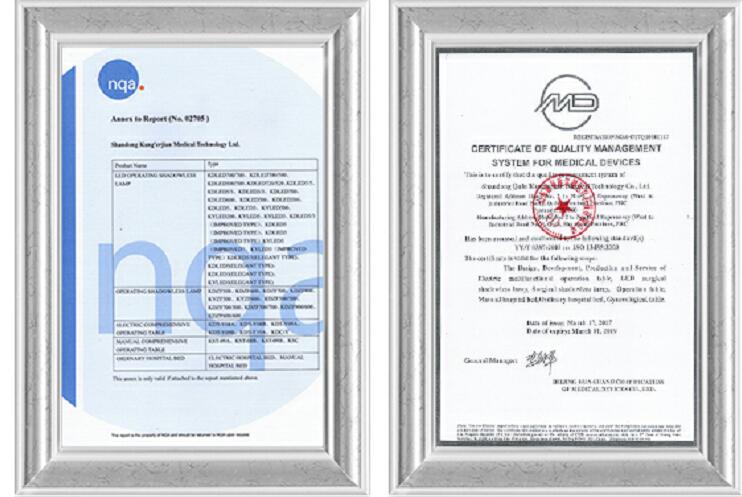 Company:


Shangdong province is the main machinery production base in China.
KANGERJIAN Medical Technology Co., Ltd. is a group of senior lighting design expert and machinery manufacturing expert company with 20years experience and factory locating in the east city--the hometown of confucius--Qufu in Shandong province, China.
The Company has passed the ISO:9001:2008 quality system certification, ISO13485:2003 quality system certification, CE certification and CFDA certification, so that the enterprise management standards and product quality is relatively connected to expand the international market for enterprises to lay the foundation.
Our main products: Operation Theatre Lights , Operating Room Lights , Double Dome Halogen Operating Light, Single Dome Halogen Operating Light, LED Operating Light , Surgical Operating LED Light , Mobile Type Operating Light , Gynecology Examination Tables , Obstetric Delivery Bed , Electrical Gynecological Table , Obstetric Delivery Table , Delivery Examination Table , Electric Hydraulic Operating Table, Electric Medical Operating Table, Manual Electric Operating Table , Surgical Table , Operating Table, Operating Theatre Pendants , icu tower crane in ICU room, LED Viewbox etc. professional medical equipment.
The quality of casting by me, the market led by me! Excellent from professional, KANGERJIAN people lead the new trend of medical equipment.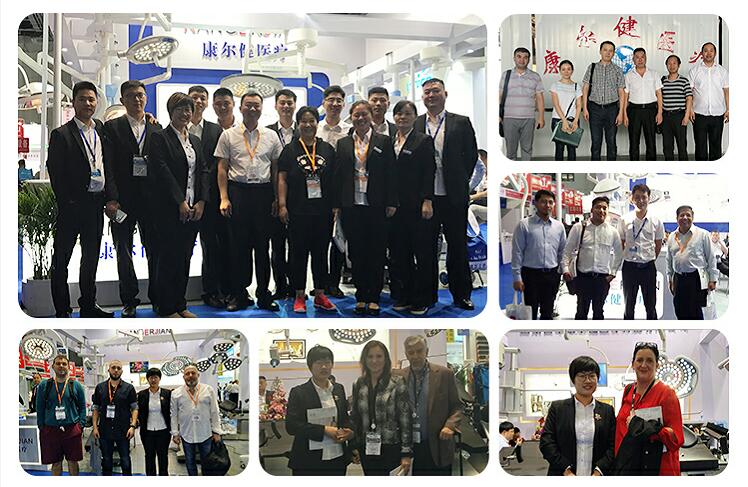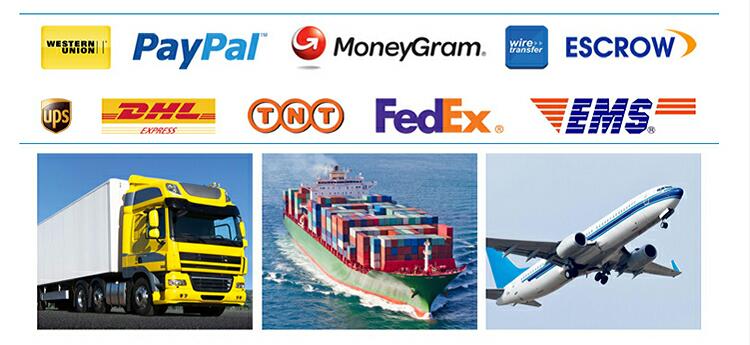 Electric Hydraulic Operating Table
Electric Hydraulic Operating Table,Electric Hydraulic Operating Bed,Hospital Electric Hydraulic Medical Table,Hydraulic Pressure Operation Bed
Shandong qufu healthyou Medical Technology co.,Ltd , http://www.kangerjian-medical.com