Handle 2:
3MHz Ultrasonic Handle Skin Care System
Handle 3:
Deep Vacuum Cleaning Handle
Transport Package:
Standard Export Package
Specification:
49*38*48cm
Newest 4 in 1 Dermabrasion Mesotheraphy Beauty Machine (MSLDM10)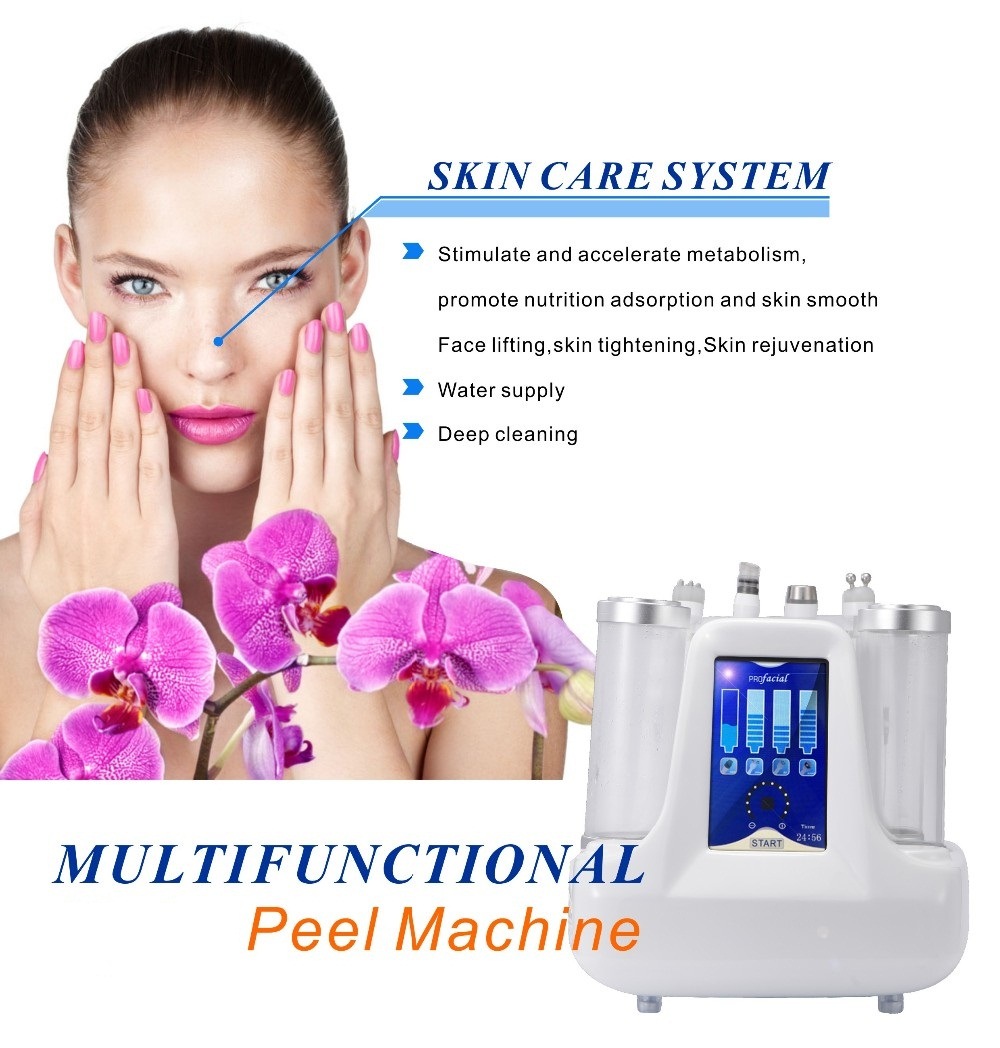 Principle
The super tiny bubble is made into a vacuum circuit by vacuum negative pressure. The micro bubble and the nutrient solution are fully combined. The specially designed small spiral type cleaning head directly acts on the skin and can keep the ultra-minute small bubbles in contact with the skin for a long time. Promote 
the role of stripping, ultra-small bubbles and adsorption combined with no pain in the state, deep cleansing can get rid of aging keratinocytes, eliminate the cortex, thoroughly remove the hair follicle funnel all kinds of impurities, mites, and grease residues, At the same time, the hair follicle funnel is filled with nutrients to provide long-lasting nutrition for the skin, making the skin moist and delicate and shiny.
 
Do you know?
0.5 liters of water slip away from the skin every day
81% of women worry rough skin, dark yellow and large pores. Ninety-five percent of women crave real make-up products
International Skin Care Research Center, 98% of women have varying degrees of dehydration of the skin, any season, skin and age problems are based on the water to complete.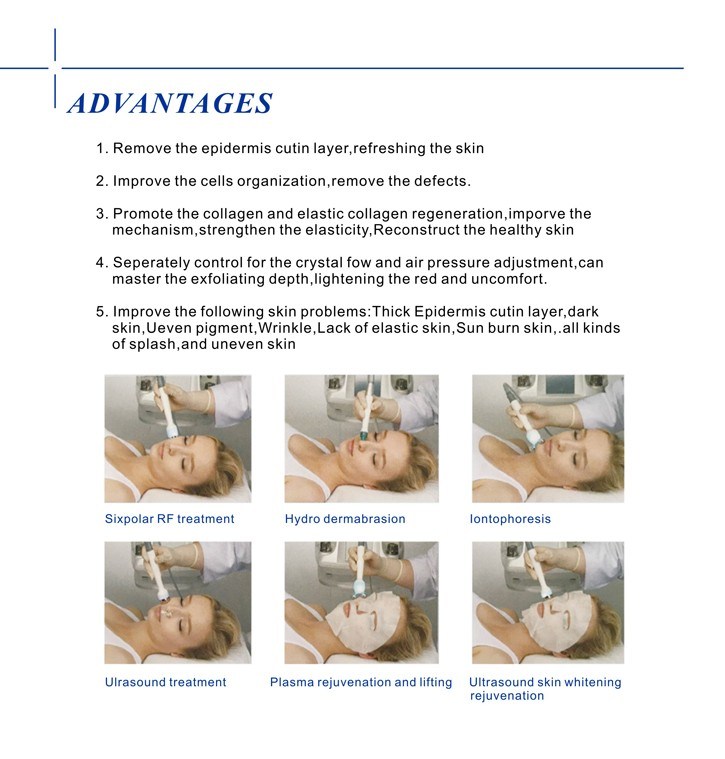 Efficacy
1. For acne, fat loss hair loss, folliculitis, clearing mites and skin irritants.
2. Skin whitening, improve the skin black, dark yellow, improve skin quality.
3. Deep cleansing of the skin, while moisturizing the skin, promote skin metabolism.
4. To blackhead shrink pores and increase skin transparency, make the skin more clean                      and clear, delicate and smooth.
5. Tight skin shaping, shrink pores, improve double chin.
6. Pre-operative and post-operative care for exfoliative skin reconstructions and non-exfoliative       skin reconstructives to relieve senescence
Parts picture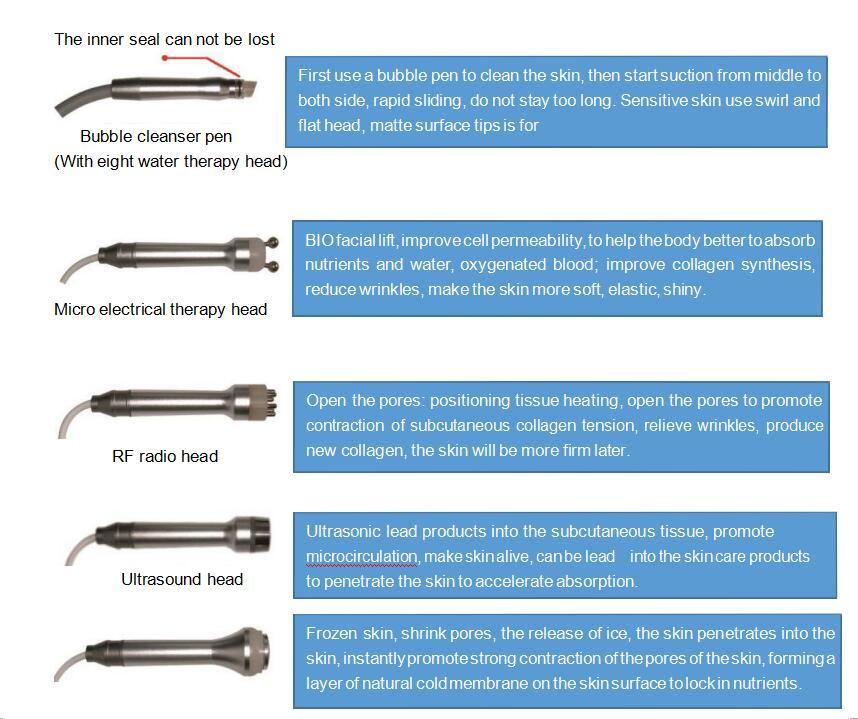 Parts picture
8 water therapy head (bubble cleansing pen ), suitable for different body parts: 4 kinds of water suction method: plane, line, focus and vortex flow, for different types of skin. From deep to shallow all clean. Also cell living in good environment, facial lifting and more compact.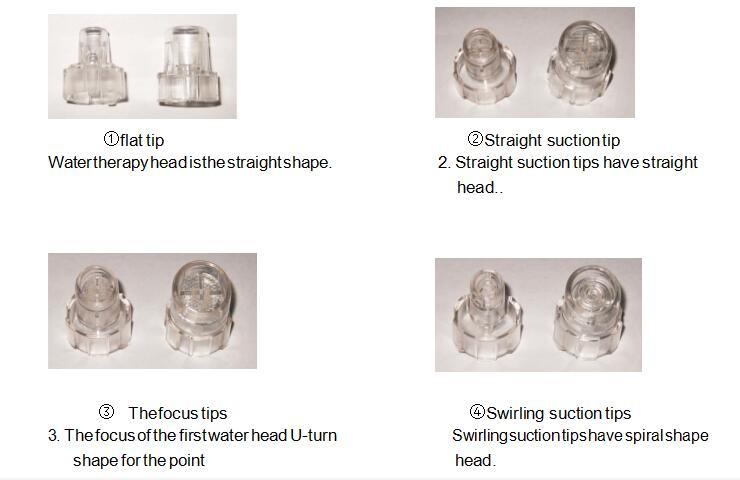 Newest 4 in 1 Dermabrasion Mesotheraphy Beauty Machine (MSLDM10)
Company file
MEDSINGLONG GLOBAL GROUP CO., LTD (MSL) Â engages in selling medical equipments more than 10 years, such as Ultrasound machine,Xray machine,Blood analyzer,Biochemical analyzer,veterinary equipment,Radiation protection equipment and so on. We are Supplying all kinds of medical equipments in high quality with competitive price. Whether the hospital or clinic,or for personal use,you can find your own favorite products. Therefore, lowest cost of your medical devices with good service and high quality is our goal.No the best,only better!We are ready to serve you!
 
If you are interested in our products,please feel free to contact us!
We are going to provide you the best price and service!
Contact Us
Contact:Â Teresa Ho
Mobile:Â +86Â 134 5040 8181
 
Changhong Imp. & Exp. Co., Ltd. , http://www.ly-foods.com